It was a circuitous route that led us to hear Della Mae at Payomet's satellite venue, an Elk's Lodge in Eastham, Cape Cod, MA, but this is a circle we were thrilled to travel.  

We got to Della Mae because we heard Delbert McClinton, also new to us, on Imus in the Morning. We just loved his singing style and music. Learning he has a website, amazingly named merely www.delbert.com, we found that he was scheduled to be in a line up in Cape Cod.   

We were planning to spend a few days in Eastham, MA (inThe Cape) in May. But, alas, Delbert wouldn't be there till August on a Tuesday, no less.
We usually stay at The Town Crier Motel in Eastham, and what we found delightfully surprising, was that Della Mae was going to be performing at the Orleans-Eastham Elk's Lodge, under the auspices of Payment Performing Arts Center, the exact May weekend we would be there.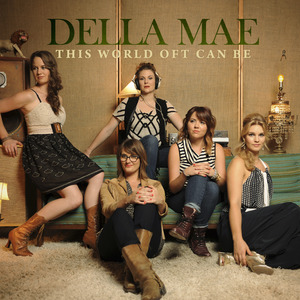 So, although we couldn't attend the concert for Delbert on a Tuesday in August at the regular performing arts venue, Payomet, we decided to try out the Della Mae concert at the Elk's lodge.   

I called Payment, got tickets, bought an annual membership to Payomet, imagining we might make the three hour trip to The Cape more often,  now that we have a whole new perspective on things to do, and relished getting to hear a fairly new bluegrass combo of five women.
What a great delight they were to hear! The five formed their bluegrass group in Boston about five years ago, and are now based in music-city–Nashville. Evidently meeting from various places as far apart as Colorado, British Columbia and Nashville, they discovered they sound really, really good together.
We agree. Celia Woodsmith, the lead singer and guitarist, from Boston, has a throaty, high-energy, charismatic style, and can evoke a lot of emotion in traditional numbers like 16 Tons, and original music like Boston Town, and the Eco Song. Jenni Lyn Gardner, the only member actually from Nashville, does some strong lead singing, but it's her mandolin, along with Kimber Ludiker's violin, that brings up the Celtic flavor of the combo's modern, yet classic-bluegrass, and we were transported to the new and popular Brigadoonish Outlander series. Courtney Hartman, the Coloradian, is also mulit-talented on guitar, banjo and vocals. A fifth member, Zoe, from British Columbia, is no longer listed as a member of the group, but was there with excellent fiddling for our May concert.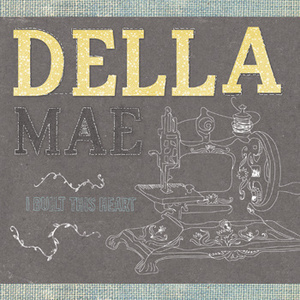 Della Mae now has three albums, the newest one this year (2015), is titled Della Mae, and Woodsmith says is "edgier" than some of their earlier recording. Their other two albums include grammy-nominated, This World Oft Can Be. Let's just say if you want a delightful evening of heart-pumping bluegrass, get to their website and see when they will be at a venue near you. It's well worth the ticket, and you may have to stand in line soon as they gain in following and popularity.