Day 6 – La Cala Mijas
Day 6 was a time to kick back a little and see more of the local area. We felt the need to walk, and found La Cala Mijas was about an hour or less from our resort, and worth the walk along the Mediterranean where the view was never hidden.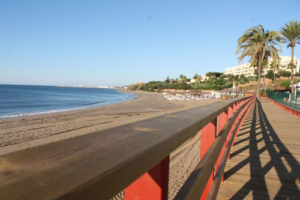 We had to navigate along the busy highway's bridge which paralleled the road, and the traffic was loud and scary at times, but we kept the Sea in sight, so had a good trade-off.  Besides, we knew the distance was possible, and the day was cool and pleasant, about 75 degrees F. on the first day of December.  We weren't sure whether it was the Spaniards or the tourists who didn't walk everywhere, but in Mijas, there doesn't seem to be a lot of foot traffic. In any case, we enjoyed our walk, even though the road roar made it a little difficult to chat as we walked.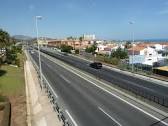 We started out around noon and found it a pleasant mid-70 degrees F. on this Tuesday, December, 1.
When we arrived, we were delighted to find a navigable town with restaurants and expansive beach areas with tables for dining al fresco from El Torreon, the large white beach restaurant we decided on.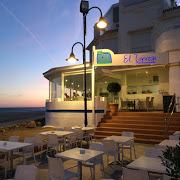 We ordered seafood, of course, at El Torreon, and we leisurely dined with the Mediterranean as our companion. The food was delicious. The whole scene reminded us of Santa Monica, and we felt at home there, almost as though we had always known it.

 It doesn't get better than having lunch on the beach of the Mediterranean Sea, and strolling through the beach town, with no worries of parking cars, being lost, or dodging children begging for coins. (There was absolutely none of this in Spain.)
After lunch, we strolled around the small town, and enjoyed the freedom of a new place in walking distance to our "home away from home."
By around 3:30pm. we decided to get to the bridge to walk before any chance of a rush hour, since we didn't really know much about traffic patterns along the highway.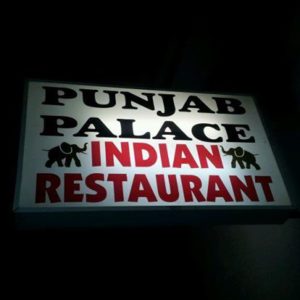 Returning to Los Amigos, we changed for dinner, and wandered back to the Indian restaurant, Punjab Palace, which we knew we liked, and feeling like this couple of blocks of walking was nothing.   We weren't about to start exploring new food on this walkabout day.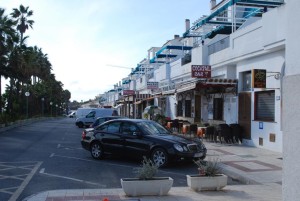 BBC provided our evening's entertainment, and we also said hi to our British neighbors, who invited us to their party the next day, which we accepted, especially since we planned on leaving Thursday, cutting our time share stay short, to go to Malaga for two days before flying back to Boston.
It was a breezy delightful day by the Sea, and we knew we could get used to this very easily.