Not sure when we've had a better time, returning to the nostalgia of our youth as the dinner theatre-Eagle's Tribute evening at Tucker's in Southwick, Mass.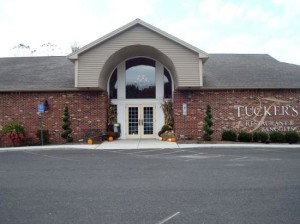 Cover-Tribute bands can be iffy at best, but the 7 Bridges Eagles Tribute Band delivered every penny of the ticket price ($45 per person, including buffet dinner) and way more.

   On this evening in March, 7 Bridges opted to bring only five of their seven-man band, knowing that Tucker's would be a more intimate setting. This was a good decision, plenty of volume, and a very personal evening, especially since we were seated at a table just to the left of the stage.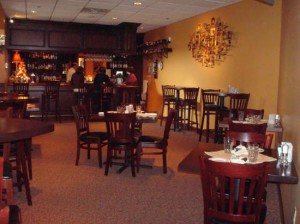 The full band, known as "the ultimate Eagles experience" would have been too loud. Don't quote me on my memory, but I believe we had Jason Manning, Keith Thoma, Bryan Graves, Randy Meisner, and Black Hall who we heard.
In any case, the abbreviated 7 Bridges did almost every single of the "greatest hits" and even invited the willing crowd to singalong, which, of course they would've done anyway, but with permission with less guilt.
This ensemble sounded so Eagles-perfect, if you closed your eyes, you were back in the day.
The buffet was a bit disappointing. What was there was tasty enough, but there weren't many choices, and if you don't eat fish or chicken, you're down to side dishes. Salad and dessert are included, and again, nothing special. We decided that it wasn't the buffet we were really after, so since the evening was so much fun, and our table of oldies (but goodies) were companionable and fun too, we really didn't dwell on the rather institutional buffet food. In fact, we are looking at Tucker's calendar to sign up for the next dinner-show evening. They do this regularly.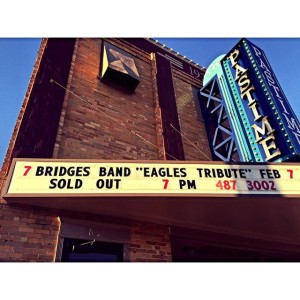 And, we may even visit 7 Bridges' website (www.7bridgesband.com) and see where they will be playing aroundthe country.
I highly recommend the dinner-show experience at Tucker's, and really, even with mediocre food, where can you enjoy an evening of authentic music, sing-a-long, and good conversation for $45 these days. It's all in Southwick, and our table companions who were regulars, assured us they have had nothing but fun at other events.
Stay tuned. We'll let you know.